Our Bee Fram was founded three generations ago...
For many years, our family has kept bees. Located close to the Artois' Hills (between Arras and Béthune) our farm can help you to understand the relationship between bees and nature and in what ways it contributes to the well-being of people.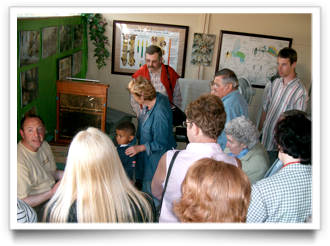 The principal reason of our farm "Le Domaine de l'Abeillau" is to demonstrate how it works to the public

The Man and the bee

Within our garden, in the hamlet of Noulette, here you can observe their lives inside the beehive as well as their relationship with nature. By creating a museum our aim was to increase our visitors' knowledge of bees, and the special bond that they have shared with people throughout history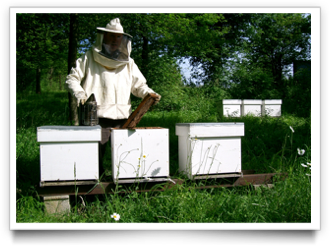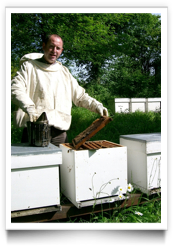 Raising bees has always been an important tradition of ours. We set up our farm in the heart of Artois' Hills near to "Notre Dame de Lorette" : a historical battlefield in the First World War. To protect our bees, we think its important to keep the hives away from polluants, such as pesticides, and away from sources of intensive farming. Noise pollution can disturb thier hibernation, so we endevor to avoid this as well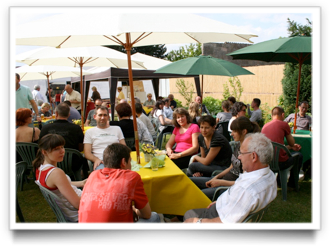 Each year, we hold annual event at the farm, ranging from a bee hive festival in mid-june to which more than thousand people turn up; To Christmas open days - where we offer discounted products and also arrange differents themes that change each year (Traditional red and green colours, and also white or autumnal themes). More infos.